Monetize Your Blog – Creating and developing a blog is no easy job. You need to work hard for it, produce high-quality content, promote it to the right people, and stay consistent throughout the entire process.
However, there are many other steps you need to cover if you want to monetize your blog and eventually learn how to sell your blog to make an even bigger profit. Take a look at the handpicked tips below that will help you on this journey.
Create a Course
Most bloggers are afraid to develop their own course because they assume they must be an expert to teach one. But this is not the case. Still, you have to know more than the individuals you're teaching and convey this information in a way that others find beneficial.
And, you don't need to be a certified chef to start a school that teaches people how to cook. Although, If you can cook better than most people and create course content that really teaches people how to cook, there's nothing stopping you from creating your course.
People are taking more online courses than ever before, and the e-learning industry is expected to grow to over $320 billion by 2025. If you already have a following, all you have to do now is identify a problem faced by a large number of people and try to solve it.
Be a Consultant
When consumers require more thorough and specific instructions than a book or course can provide, they seek one-on-one tutoring (or consulting depending on the type of services you offer).
Most blog owners who have had success selling books and courses turn to coaching or consulting as a monetization method when they wish to add another revenue stream.
Consulting isn't just for veteran bloggers. It can also be your revenue plan right from the start. Consider offering one-on-one consultations to your audience if you're already making money from books and courses.
Think about Affiliation
Affiliate marketing is how a lot of bloggers make money. It is based on promoting the products of other companies in exchange for a commission for each sale you help them make.
Affiliate marketers work in the same way that most salespeople do. They contribute to the promotion and sale of a company's items in exchange for a commission. For instance, if your commission is $5 per sale and you sell 200 copies of your product, you've made $1000.
Individuals are drawn to affiliate marketing because they can simply ride on a great product and sell it to their audience. Just retain in mind that you need to niche out, find a good affiliate product, and promote it to the right audience.
You have already built your audience with your blog posts, now is the time to find the right affiliate product and start earning good money.
Sponsored Posts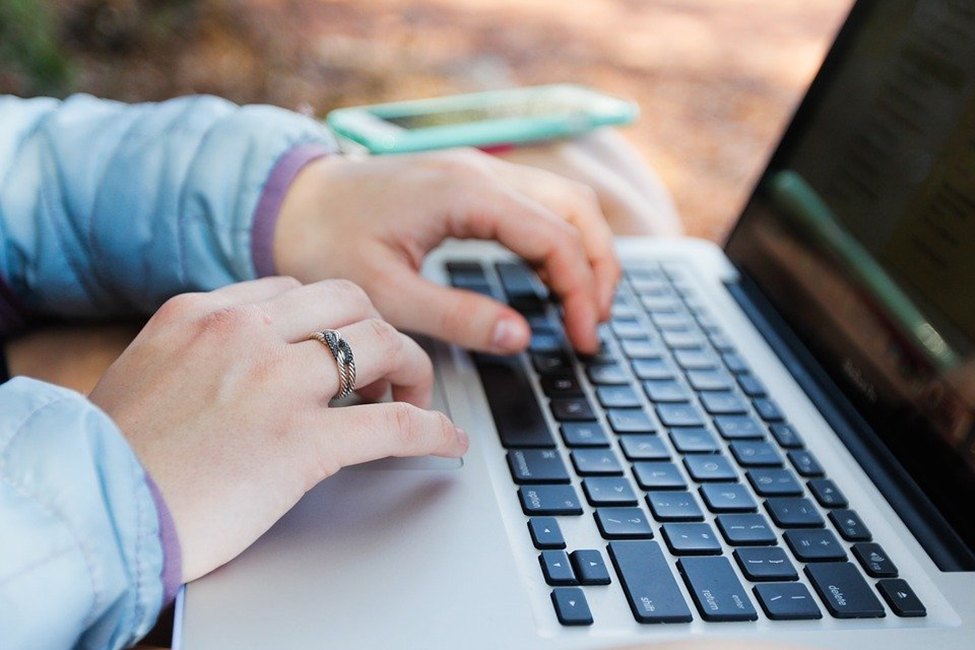 Sponsored posts and reviews are among the less typical ways to monetize a blog, which is due to the fact that you'll need a lot of traffic and credibility to pull it out.
Various bloggers have a fee for anyone who wants to have a product mentioned on their site and give their opinion on it using sponsored posts and reviews. This way, the product is presented to the blogger's readership, resulting in more visibility and new clients for the brand.
When you think of influencer marketing, your mind immediately conjures up pictures of Instagram and YouTube influencers you're familiar with. But including a sponsored piece on your site is also influencer marketing.
When you include a product on your site, make sure to share your honest opinion on it because it's not worth risking your readers' confidence for a few dollars. However, make sure to be transparent when doing so. You don't want anyone to feel misled if they decide to buy a product you are promoting.
Donations
You can also mark money from your blog by allowing your readers to donate to it. If you're a nonprofit, this is especially effective. While receiving donations is common practice for non-profits, it may now also be used to monetize sites that aren't non-profits.
To make donations work for your site, you'll need a really loyal readership, which means providing a lot of good content for free initially.
Don't expect donations flying in heavily from day one. Work well, produce great content pieces, and you will get there. Definitely put your Cash App or PayPal link out there. People who appreciate you will donate.
Final Words
It's easier than ever to start a blog these days, but that only means that you have more competition. However, you shouldn't let that get you down. Produce high-quality content and you will achieve success slowly but surely.