Sales Funnel  – One of the most important concepts to understand when starting a business is the sales funnel. It is a framework that illustrates the journey of prospective customers – from the first time they encounter a product up until purchasing.
As the name suggests, the 'funnel' visualizes the decreasing number of prospective customers as they move through the narrower stage towards the final purchase.
In a survey, 48% of marketers say that their priorities are improving the efficiency of the sales funnel. With an optimized sales funnel, a business can attract more prospects and turn them into paying and returning customers.
How to track sales pipeline – Using your CRM, monitor sales pipeline metrics to identify bottlenecks in the sales process and to gain insights about how to improve the overall efficiency and health of your sales pipeline.
With that in mind, this article will show you five steps to building a sales funnel for your business. First, however, to better understand the concept, let's begin by learning about the different stages this process includes.
Different Stages of a Sales Funnel
From the initial moment prospective customers hear about your business to their final purchase, visitors go through different stages of a sales funnel. The typical sales funnel framework consists of four key stages, best known by its acronym AIDA – Awareness, Interest, Desire, Action.
Every stage requires a different approach to ensure the right message is delivered at the right time. Each step should narrow your prospects closer to the action point, where they finally generate conversions.
Let's quickly break down each of these stages for more details:
Awareness – happens when prospective customers become aware of your products or services. During this stage, your prospects are still learning about your business through different channels, like your website or social media. Your marketing strategy will play an essential role in determining whether your prospects will move to the next stage.
Interest – your prospects have already learned about your business and are now evaluating your products more in-depth. Next, they will consider the benefit of your solution and see if it piques their interest. To ensure prospects get past this stage, create engaging content and be consistent with your branding.
Desire – at this stage, you've managed to catch the prospects' attention, but you're still one step away from closing the deal. With that in mind, you need to stimulate desire by giving assurance that your product is valuable. Do this by including testimonials, reviews, or offering discounts.
Action – the final stage where your prospects will finally make a purchase, but this doesn't mean your work is done. Make sure to nurture relationships with your now-customers to build loyalty. You can send out email newsletters, offer memberships, or give discount coupons for the next purchase.
5 Steps to Building a Sales Funnel
Now that you've understood the four stages of a sales funnel let's dive into the five steps of creating your own.
1. Analyze Audience Behavior
Understanding your audience's behavior is an essential first step in building a sales funnel. By doing this, you will be able to determine their pain points and offer solutions. It also helps you create effective marketing campaigns and appeal to them on a more personal level.
Identify various factors like what kind of products pique their interests, which content gets the most engagement, what time they are online, and how much time they spend on a specific page.
Once you have analyzed all factors, tailoring your campaigns to their needs will be a breeze.
To get the data or answer all of these questions, use analytic tools such as Google Analytics. It segments the audience based on categories, including Behavior and Interest. If you're on social media, Facebook and Instagram also have the Insights feature to help you learn more about your audience.
2. Build a Landing Page
The landing page is a web page made explicitly for marketing campaigns – it can be your homepage or any other page of your site.
The goal of landing pages varies depending on the type of your marketing campaign. The most common type includes prompting visitors to sign up for an account or subscribe to a newsletter.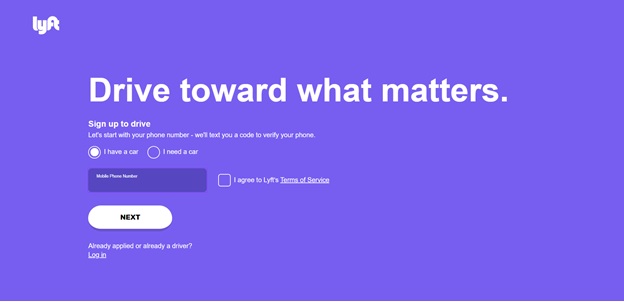 Landing pages are an integral part of every online business as they highly influence the next steps of your prospective customers. A good landing page can turn traffic into leads and help move your prospects further down your sales funnel.
You can create a landing page using a website builder or a CMS platform. The process will be more practical if you already host your website with a hosting provider, like Hostinger.
Additionally, to have a converting landing page, make sure you have a clear goal and display it through an attention-grabbing headline. It is also important to include an enticing CTA button that urges visitors to take action.
3. Attract Customers with Content
Content marketing is known to be one of the most effective marketing strategies. In fact, 72% of marketers stated that content marketing helped increase engagement and generate more leads. It also helps increase brand awareness and promotes your business through informative content.
With that in mind, start delivering content that captures your audiences' interests. You can do so by creating different types of content, including blog posts, infographics, or video tutorials. Take advantage of your audience analysis to ensure the topics are relevant and interesting.
Offering something valuable can also help your business attract more customers. For example, try including special offers or discount coupons along with your blog or social media posts. This will engage your audience and push them further down the sales funnel.
4. Engage with Customers
Unfortunately, not all prospective customers will move along to the next stage of your sales funnel. Some might quit after the first stage, while others might leave last-minute. This is why it's crucial to maintain the prospects that have turned into customers.
One way to retain your customers is to keep them engaged. Customer engagement shows your commitment, allowing them to find your business valuable and trustworthy. When this happens, your customers might also turn into your advocates, spreading a good word about your brand to their peers.
The key to engaging your customers is to make them feel involved. You can try asking them to participate in your marketing campaign. Do this by sending out surveys or pollings or holding online contests.
Another way is to provide exclusive content or discounts for those who subscribe to your newsletters or purchase specific items. Customers tend to find these exclusive offers more appealing as they create a sense of importance.
5. Test and Revise the Funnel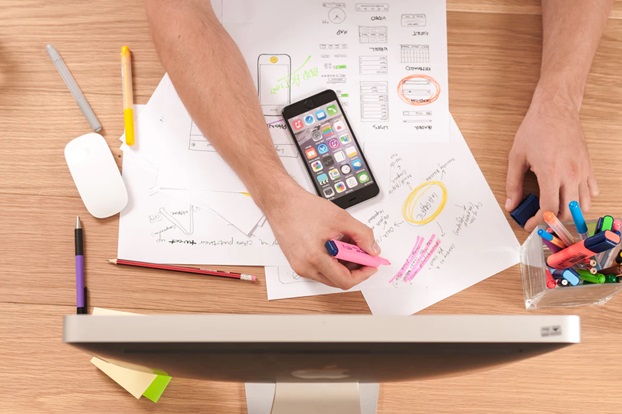 Only because you've successfully converted prospects to customers doesn't mean that your work is done.
Like many other marketing strategies, a sales funnel requires continuous monitoring and optimization. Testing and revising the sales funnel helps you determine why and where you may be losing prospects.
There are multiple factors to measure to see whether your sales funnel is working effectively. Thus, start from the top of the funnel – for example, analyze how many visitors are clicking the CTAs on your landing page. You can do this by using Google Analytics or an A/B testing tool.
Then, moving on to the bottom of the funnel – evaluate your special offers and compare one to another. For example, see if your free trial promotion performs better than your half-price deals. Also, try to identify whether your email campaigns are driving more sales or losing subscribers.
Determining all factors will make it easier to point out which marketing efforts are working. As a result, allowing you to prepare more effective campaigns and find areas for improvement.
Why is a Sales Funnel Important
A sales funnel helps you understand the consumer journey when purchasing products or services. It guides you in nurturing leads into conversions over time. Other than that, a sales funnel is essential because it:
Improves marketing strategy – by observing each stage of the funnel, a business can optimize its marketing efforts and identify areas to improve.
Lets you stay relevant to your target audience – a sales funnel gives insights into consumer behavior, which helps you prepare the most effective and relevant messages to deliver.
Generates returning customers – as you understand your customers' journey better, it is possible to provide the best experience that encourages them to keep coming back.
Grows your email marketing list – the more customers you have, the bigger your email list gets, allowing you to market your products and drive more sales effectively.
Conclusion
Creating a sales funnel takes a lot of time and patience. However, with the right steps and approaches, you can have an effective sales funnel that converts prospects to customers.
To wrap up, here are the five steps to building a good sales funnel:
Examine your audience's behavior to understand their pain points and offer solutions.
Create a landing page to prompt visitors to take actions that generate leads.
Produce high-quality and relevant content to grab your audience's attention.
Nurture relationships with your now-customers to keep them coming back.
Evaluate and improve your funnel to optimize sales over time.
Remember that there is none of the one-size-fits-all when it comes to a sales funnel. Know your goal, understand your audience, and come up with your best strategies.
All in all, we hope this article has helped you understand more about sales funnels and how to build one for your business. Good luck!